[ad_1]

While Tom Hanks may be the face drawing folks in to see A Man Called Otto, viewers are discovering a hidden talent among the cast—Schmagel the cat. And with looks so cute and a personality to match, Schmagel, rhymes with 'bagel," is a natural born star as the stray cat who takes up with the titular character Otto, played by Hanks.
And when it came time for Hanks and Schmaegel to walk the carpet at a special screening held at the Dot Dash Meredith in New York City, the talented duo coordinated their looks with matching ties, making them quite the handsome pair. But just who is this cat stealing the hearts of filmgoers everywhere?
Schmagel the Star
To be as on-your-game as Schmagel, you've got to have purrfect looks, smarts to learn your cues, and a loving team to help you get it all done. And Schmagel has the ultimate team in mom Britany Hufnagle Long, owner of Hill Crest Canine Country Club in Catawissa, PA.
Brittany rescued Schmagel as a stray kitten, and the clever cat has been training and appearing in ads and films for a while now. But the Domestic Longhair's role in A Man Called Otto has cemented his star status. And he and his mom only had a couple of months to get Schmagel camera ready for the big-budget project.
"We had 8 weeks of preparation once we received the script and saw some of the actions that they required to prep him and train him to do those actions," Britany told Philadelphia's CBS 21.
"The hardest thing about that was a lot of it was outside and during very very cold months of the year."
But being the pro he is, Schmagel got the job done. And because he's so good, Schmagel didn't even need the help of his move double, sister Schmiscuit. As Schmagel explained on his Facebook page, Schmiscuit "just came along for the snacks!"
On Working With a Cat
Being a pro himself, Hanks found himself impressed by Schmagel's acting prowess, explaining that he's worked with dogs and while they look at their trainer, "a cat looks you dead in the eye."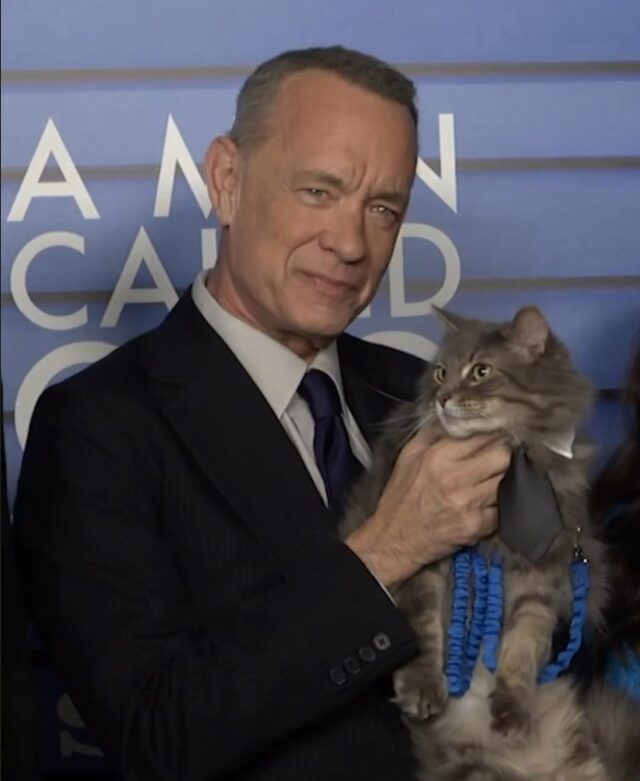 Hanks also shared working with a cat is "kind of powerful, kind of amazing."
"I didn't think you could train a cat, but you know, Schmagel is, uh, Schmagel," said Hanks. "Well, he's actually a pilot for Delta Airlines."
With Schmagel holding so much talent in his furry paws, who could blame Hanks for wanting to match it up with his furry co-star for the special screening in New York?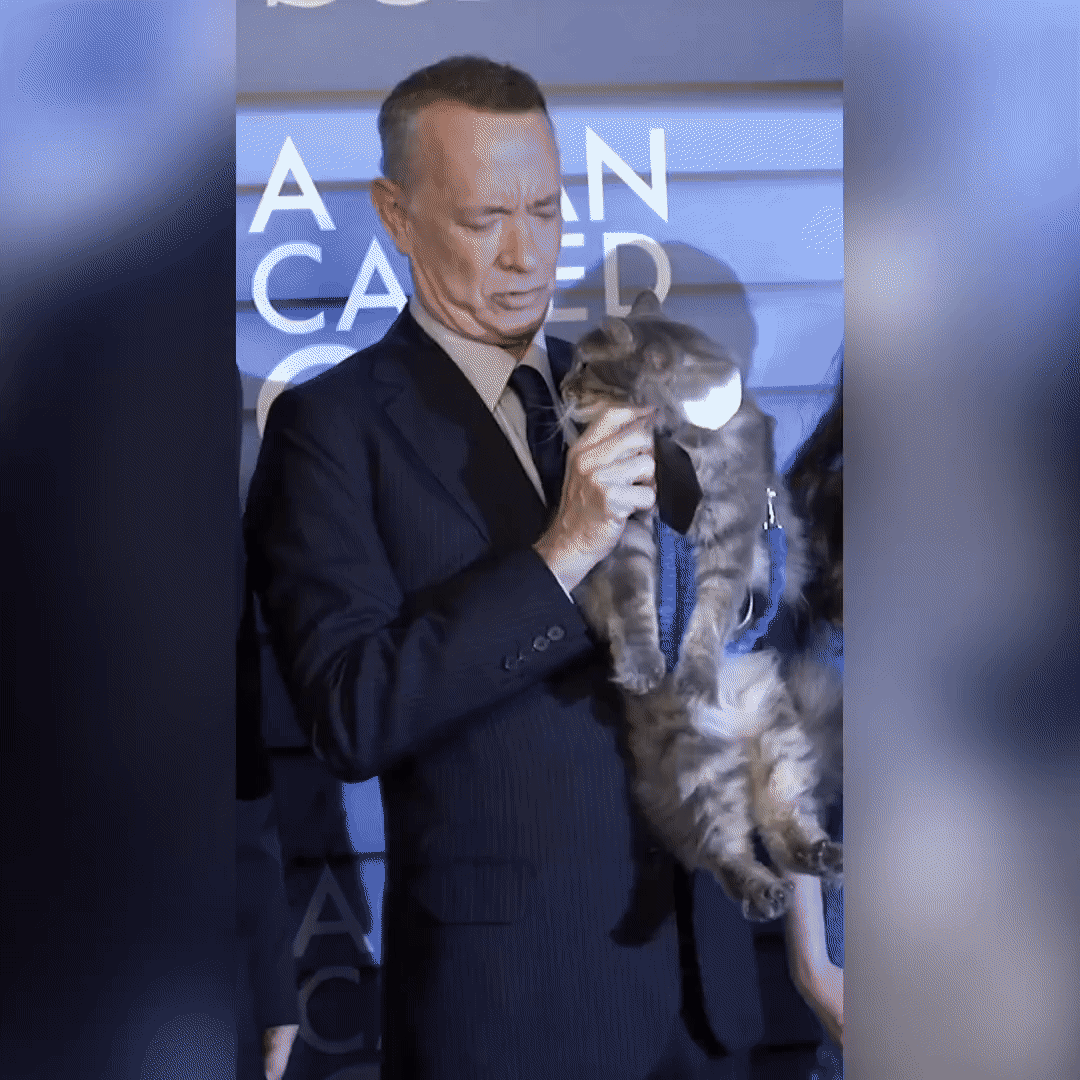 So just how does a cat get ready for the big night? With a day of luxury! Let Schmagel show you how:
See more of Schmagel in A Man Called Otto, and keep up with this kitty star on Facebook. Enjoy more celebrities and cats with these Handsome Cats & Their Famous Men!
Feature Image: A Man Called Otto/Instagram & Schmagel the Cat/Facebook 


[ad_2]

Source link